By DiAnn Mills @DiAnnMills
Most of us have 'go-to' websites for education, entertainment, and information. We've found sites we trust because of the originator's integrity, reputation and quality of information. I have my favorites too.
Below are some of the websites that I have found helpful.
Physical
The Mayo Clinic
When I have a question about nutrition, health, exercise, symptoms, or simply want to read what experts have said about a topic, this resource always points me in the right direction.
Mental
The Great Courses
I could spend hours perusing the many classes offered on every subject imaginable.
Spiritual
The Bible App
This app allows me to study various Bible topics from top writers, speakers, and theologians.
Bible Gateway
Many times I want to read Bible translations other than my English Standard Version (ESV). The site has many translations of the Bible and offers various other Bibles in foreign languages. Lots of other Bible study tools here too.
Biblical Literacy
Mark Lanier explores the Bible with weekly in-depth seminary level studies.
Professional
This list is not exhaustive, but here are a treasured few.  Others are featured on my website's homepage under Links.
Pixabay
Find free images here.
Adobe Spark
Design social media graphics, memes, and it's free.
ProBlogger
Everything a writer needs to grow and keep a blog fresh.
Social Media Examiner
Here I can learn the latest tips and techniques to grow my social media platforms.
The Jerry Jenkins Writers Guild
Jerry Jenkins believes in equipping writer with the tools needed to be successful. His guild trains writers.
Merriam-Webster Dictionary
Sign-up for a word a day!
Hobbies and Fun
Sweet Marias
Most of you know I roast my own coffee beans. At this site, I explore the art of roasting coffee beans from all over the world. It's a geography lesson for coffee lovers.
Bon Appetite
Cooking allows me to relax and create. Too easy to spend hours enjoying the world of food . . .
Epicurean
Oh, the different kinds of recipes available at the click of a button. Yum on steroids.
Some sites where I blog are of course favorites!
DiAnn's Desk– My personal Blog
Personal preferences, advertising, new products, culture, and age keep our interests vested in sites that can help us grow into better people—and have a little fun in the process.
What websites have your attention?
---
DiAnn's Library Corner
---
Librarian – Encourage all ages to read during Get Caught Reading month by posting banners and posters throughout your library.
---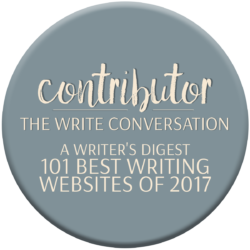 Save
Save
Save
Save
Save
Save
Save
Save
Save
Save
Save
Save
Save
Save
Save
Save