By DiAnn Mills @DiAnnMills
When I learned that May is National Get Caught Reading Month, I did a little research to see what the celebration means to young and old. Here are three facts:
The celebration is sponsored by the Association of American Publishers.
It's supported by many well-known people.
Online websites offer hints to teachers and parents about how to support reading.
Although the emphasis on reading is designed to encourage students of all ages to explore the world of books, it's a good reminder for adults. Education is a lifelong experience, a practice, and a habit. The more we feed our minds, the more we fuel wisdom.
Adults who are voracious readers become excellent role models for the younger generation. Oh, the world we can savor flipping the pages of a physical book or swipe the screen of an e-reader.
We are only kids in bigger bodies, so how can we enjoy this month?
Take the book club challenge. Get involved in a book club. Make friends and discover the exciting discussions about fiction and nonfiction books.
Make a list of movies that are book adaptions. Watch the movie and read the book. Compare the two art forms.
Choose to read more. Balance fiction and nonfiction. Make a list of those authors and book titles that peak your interest.
Join a public or church library. Take advantage of the services offered to your community.
Read with your children or grandchildren. Establish a memory-making experience.
Approach the world of reading with a different slant. Now may be the time to write your own book.
Looking for more ideas to make reading fun!
Pinterest – Get Caught Reading board!
How do you approach reading?
---
DiAnn's Library Corner
---
Librarian – Encourage all ages to read during Get Caught Reading month by posting banners and posters throughout your library.
---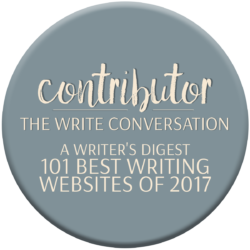 Save
Save
Save
Save
Save
Save