By DiAnn Mills @DiAnnMills
If I have a weakness, other than great coffee and creating a story, it's a sweet, delicious, satisfying cookie.
While reading through the latest copy of Martha Stewart Living magazine, I found the most mouth-watering Mexican Hot-Chocolate cookie recipe. I made them and they are the perfect, cinnamon spicy, chocolate cookie. Easy too!
1 1/2 cups unbleached all-purpose flour
1/4 cup unsweetened cocoa powder
1 teaspoon ground cinnamon
1/2 teaspoon kosher salt
1/4 cayenne pepper
1 teaspoon baking soda
1 stick unsalted butter – room temperature
1 cup packed dark-brown sugar
1 large egg, room temperature
1 teaspoon pure vanilla extract
12 ounces semisweet chocolate pieces
1/2 cup turbinado sugar
1. Preheat oven to 325 degrees. Whisk together flour, cocoa, cinnamon, salt, cayenne, and baking soda.
2. In a separate bowl, beat butter with brown sugar on medium-high speed until light and fluffy, about 3 minutes. Beat in egg and vanilla until well combined. Reduce speed to low and beat in flour mixture until just incorporated. Still in chocolate.
3. Shape dough into 1-inch balls. Gently roll each in turbinado sugar to coat; place 2 inches apart on parchment-lined baking sheets. Bake until surface crack slightly, 11 to 14 minutes. Let cool 5 minutes on sheets, then transfer to a wire rack and cool completely.
These next two recipes never fail. Typing this is making me hungry!
Toffee and Chocolate Chip Cookies
This one I captured from a package of chips/bits, but I can't recall where.
2 1/4 cup all-purpose flour

1 teaspoon baking soda
1 teaspoon kosher salt
3/4 cup (1 1/2 sticks) unsalted butter, room temperature
1 cup packed light brown sugar
1/4 cup sugar
2 large eggs, room temperature
1 teaspoon pure vanilla extract
1 cup chopped chocolate toffee candy such as Heath Bar
1 cup semisweet or milk chocolate chips
In a medium bowl, whisk the flour, baking soda and salt together.
In another medium bowl, cream the butter and sugars together with an electric mixer until light and fluffy. Add the eggs and vanilla, and mix again until well blended. Add the flour mixture, and mix on low speed until combined. Stir in the candy and chocolate chips. Refrigerate for at least 1 hour.
Preheat the oven to 350 degrees F. Line two baking sheets with parchment paper. Drop heaping tablespoons of dough onto the prepared sheets, about 2 inches apart. Bake in the oven until the edges of the cookies are lightly browned for 10-12 minutes.
Cool the cookies on the pan for 5 minutes before transferring to a cooling rack.
Peanut Butter Cookies
This one came from my mother and in checking, she likely got if from Better Homes and Garden as I found this one that's essentially half the size of the one below.
1 cup butter

1 cup sugar
1 cup brown sugar
1 teaspoon vanilla
2 beaten eggs
1 cup peanut butter
3 cups sifted flour
2 teaspoons soda
dash salt
Thoroughly cream butter, sugars, vanilla, and eggs. Stir in peanut butter. Sift dry ingredients and stir into creamed mixture. Refrigerate dough for 2 hours. Form into tiny balls. Place on ungreased cookie sheet. (I prefer parchment paper. Make crisscrosses with fork dipped in sugar.  Bake at 375 degrees for 8-10 minutes.
Dough may be chilled, rolled, and cut.
Do you have a favorite cookie recipe?
 
---
Congratulations to the following individuals who were randomly selected to win one of the great give-away items in my recent DEEP EXTRACTION Giveaway!
1st Place – Apple iPad Mini 2 (32GB WiFi) went to Diana in Texas
2nd Place – FBI lunch kit filled with yummy Texas shaped chocolates and a personalized copy  of Deep Extraction went to Grace in Washington
3rd Place – $50. Amazon Gift Card and a personalized copy of Deep Extraction went to Nancy in Connecticut

4th Place – FBI K9 Dog with an FBI cold beverage container and a personalized copy of Deep Extraction went to Daphne in North Carolina
5th Place – Personalized copy of Deep Extraction, FBI pen, and Crime Scene Band-Aids went to Anita in Arizona

---
DiAnn's Library Corner
---
Librarian – Have you considered a cookie recipe swap with your patrons? This would be a perfect time to display books on baking.
---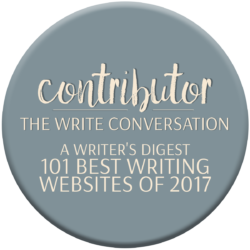 Save
Save
Save