By DiAnn Mills @DiAnnMills
A perfectionist is seldom satisfied with her performance, and she's rarely pleased with other's accomplishments either. Some say it's the way the person is wired, or how the person was raised, educated, and a host of other reasons, which are really excuses for an attempt to step out of the human DNA. None of us are perfect, so we need to get past it.
The key to rid perfectionism from our lives is to accept who we are, our strengths and our limitations, and move forward with an attitude of grace. Our self-worth is not chained to a perfectionist/performance trap.
Sometimes I view my writing too critically and spend hours thinking readers will discard my story. That's when I have to take a break and evaluate who I am and why I've allowed the demon called perfectionism to threaten my God-given gift.
But it's not easy. Here are 7 ways I've found to rid perfectionism and embrace acceptance.
Accept I am human and humans are imperfect creatures who must learn to forgive themselves and others. I'm not an exception, but a member of a beautiful collection of people.
Accept I am unique and not to be compared with any other person on the planet.
Accept I can complete a project with definite steps and organization, but the project doesn't define who I am.
Accept I can accept constructive criticism and develop strength from my mistakes and failures, not dissolve into a puddle of self-imposed worthlessness. The result is a book with heart, passion, and filled with characters who are real.
Accept I can take time for myself to enjoy life and those people special to me.
Accept I can walk away from a rejection and still be valued and worthy of love.
Accept I can laugh at myself and the world. Humor is a biblical and scientific salve for all ailments.
Perfectionism is a nasty trait that too many of us hold onto. Surrender it's debilitating effects and fly free!
How do you fight the tendency to be perfect?
---
DiAnn's Library Corner
---
Librarian – Are you and your fellow librarians stalked with perfectionism? Perhaps starting a secret friend campaign with the goal of encouraging each other will help rid the perfectionist streak.
---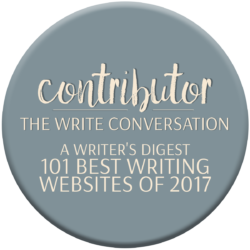 Save
Save
Save
Save
Save
Save
Save