By DiAnn Mills @DiAnnMills
No matter where I travel, a chocolate shop always gets my attention. The attraction is a strong sense of smell and taste for rich, delectable chocolate—the perfect blend that swirls and pacifies the palate. I can't think of a better reason to take a break from writing. Whoa! Who needs an excuse for chocolate?
While in Asheville, North Carolina, my husband visited The Chocolate Fetish without me! In fact, while I worked at the Blue Ridge Conference, he enjoyed the store with bestselling writer Davis Bunn. How could the two of them do this to me? Check out the store's website to see what I mean. No wonder the shop is gathering multi awards for their unique and delicious creations. The owners lived in Belgium for many years where the wife learned the culinary art of perfecting chocolates, and the husband worked international business. The combination makes for a dynamic team.
According to The Chocolate Fetish's brochure, the shop recently celebrated its 30th anniversary.
My husband and Davis did purchase a few pieces for me. I'd tell you my favs, but then you'd know how much I'd eaten! I'll say their truffles are the best I've ever tasted.
Take a look at the pics below to export you into a chocolate paradise.
Is your idea of perfection chocolate and shoes? There's a chocolate design for you.
Are purses your melting point? There's a chocolate design for you.
No matter what appeals to your chocolate taste buds, The Chocolate Fetish has something for you.
How do you choose your chocolate delights?
---
DiAnn's Library Corner
---
Librarian – Build a display of patrons' favorite chocolate designs. Offer books on the history of chocolate, websites, and Pinterest boards.
---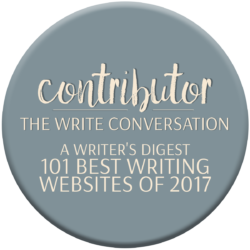 Save
Save
Save
Save
Save
Save
Save
Save
Save
Save
Save
Save
Save