By DiAnn Mills @DiAnnMills
Summer is a few weeks away, and it begins with Memorial Day, a time for families to explore the many activities waiting for us outside. Schools will soon be out for the summer. Vacation plans take form. Family reunions, sports activities, camping, etc. Supposedly summer is a season to relax.
We can't enjoy the beautiful weather with family and friends when we're stressed about preparing for the very things that are intended to help slow us down and energize us for fall.
Before June begins and we have a panic attack, here are five ways to chase away summer stress with SOS—Save Our Summer.
1.  Activities and events can be simple. Loved ones remember the laughter and the joy of being together. My grandkids, who are below ten years old, love coming to Mimi and Pop's house because we have a pool, and meals can be poolside. We all relax. Food doesn't have to look like the cover of a magazine. Neither does one person have to prepare it all.
2.  Vacations should be called "relaxations." The idea is to sleep late, laugh lots, and do whatever summer memory-maker that strikes our fancy. The only guideline is to take lots of pics. We all have our preferences.
A beach bum who craves sand and sun
An adventurer in a cabin in the mountains beside a trout stream
A lover of big cities with museums, restaurants, and all that the city has to offer
A road trip fan with a map and your car
A visit to family and friends
An admirer of cruises and the open seas
And everything in between
3. Enlist a professional or another "relaxation" member to help with the details.
4. Creativity is what makes special memories, not the dollars spent. A friend has monthly cooking contests among her five children. For a summer treat, challenge each chef to make a three-ingredient dish in which the selections come straight from the garden, either fruit or veggies.
Fire up the grill and see how inexpensive and easy fun times begin.
Carry your favorite board games outside.
Turn the crank (or plug in) the ice-cream maker. Add a sweet tooth and bowls of toppings.
Ever win a watermelon seed spitting contest?
Local, state, and national parks are for our enjoyment. Hike, picnic, swim, and enjoy nature.
Exercise is not only good for us but it also shows others that fun comes in many forms. It's called healthy competition.
Have a pet parade, and don't forget the costumes.
Search on Pinterest for amazing ideas to ensure your summer is one of a kind. From decorations to food to party ideas, it's all there.
5. A stress-free summer calendar means to scale back. Cramming every weekend with an event means dread and not excitement.
Learn to say no.
Learn to ask for help.
Learn to laugh
Learn to relax
How do you avoid stress by having an SOS – Save Our Summer attitude?
---
DiAnn's Library Corner
---
Librarian – Your patrons are looking for unique summer ideas. Inspire them with easy and fun activities.
---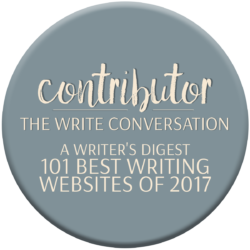 Save
Save
Save
Save
Save
Save
Save
Save
Save
Save
Save
Save
Save
Save